Thank you for staying with us on Day 10 of the Peaceful Presence virtual program.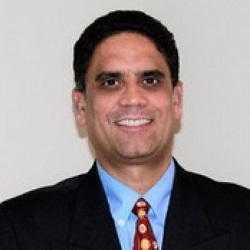 10
Mr. Sarvesh Geddam
Board Member, Hindu Temple of Wisconsin
Sarvesh Geddam serves the Hindu community of Greater Milwaukee as a board member at Hindu Temple of Wisconsin.
Sarvesh teaches and practices mediation, conducts temple tours and serves in the HTW's education committee that develops various spiritual and linguistic programs for the community members. He lives in the greater Milwaukee area with his wife and two children.
LISTEN TO MR. SARVESH GEDDAM
Music for reflection
---
Learn more about MR. Sarvesh Geddam's work with the Hindu Temple of Wisconsin
---