Welcome to Day 12 of the Peaceful Presence virtual program.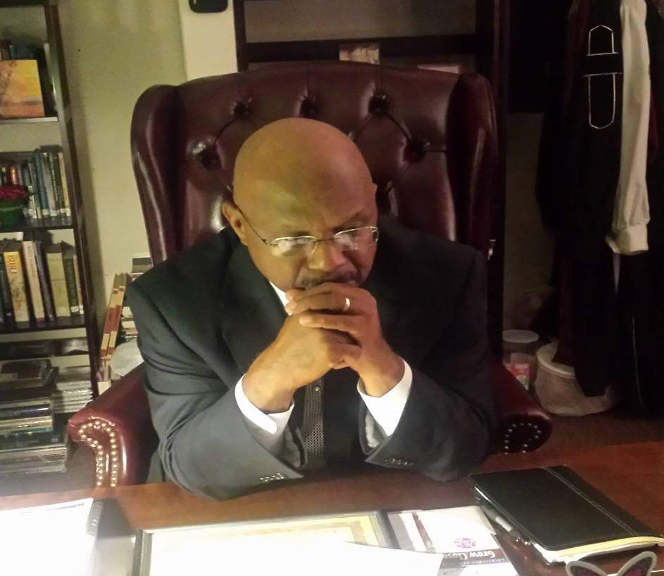 12
Reverend Joseph Jackson
Pastor, Friendship Missionary Baptist Church
Pastor Joseph H. Jackson Jr. was born February 7, 1953 in Lexington, KY. He was raised in a two parent household. His parents attended church; however, it was his grandmother who also ensured that he was acquainted with the teachings of Christ and the church during his childhood. He confessed his faith in Christ as Lord and Savior at age 13.
On his journey, under the leadership and mentorship of the late Pastor Joe A. Games, he accepted a dive call to preach and do ministry. This is where he began a proactive path toward Christian leadership training, pastoral care, and Christian Education. He has remained steadfast in the faith.
He has taken classes under the Moody Bible Institute Extension from 1986 to 1996, as well as the Baptist Seminary of Kentucky in 2011. He was licensed to Preach on April 8, 1988 and Ordained to Minister on July 31, 1992.
On May 12, 1990 he married his wonderful wife Brenda; together they have five children, 9 grandchildren, 1 great grandchild along with 1 on the way.
As Pastor Jackson continues his spiritual journey he has served as Associate Minister and Youth Director at Providence Missionary Baptist Church in Milwaukee, WI. He was Pastor at Evergreen Baptist Church also in Milwaukee, WI, and later served as Associate Pastor at 1st Baptist Church in Georgetown, KY. Upon his return to Wisconsin he served as an Associate Pastor at Blessed Deliverance Missionary Baptist Church before being called to serve as Pastor at Friendship Missionary Baptist Church.
Through the years he has worked with many organizations such as, MICAH (Milwaukee Inner City Congregations Allied for Hope) Milwaukee, and Ministers in Cooperation Advancing Hope (MICAH) in Georgetown, KY. Pastor Jackson has served as staff chaplain at Sinai Medical Center, and as a writer for the Spirit, Economical Newsletter. He currently serves as the State Missionary of the General Baptist State Convention, and President is elect of MICAH Milwaukee for the upcoming year (2021).
LISTEN TO REVEREND JOSEPH JACKSON
Music for reflection
---
Learn More About Reverend Joseph Jackson's work with MICAH
---