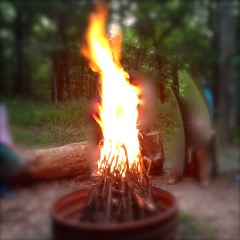 JOIN THE TWIN CITIES IA COMMUNITY FOR OUR LENTEN BOOK DISCUSSION OF "HOW TO BE ANTIRACIST" BY IBRAM X. KENDI
Are you a racist? Are you "not a racist"? Are you an "Antiracist"? Kendi provides definitions for these terms used frequently in our lives today. He contents that persons should not be content to just "not be racist" but should strive to take a step beyond and become an Antiracist. The latter is someone who works to end racism.
Kendi walks us through his path to what he coined "Antiracist" through personal stories that detail struggles with numerous forms of bigotry that mark his growth to becoming an Antiracist. These include power, biology, color, class, gender, and sexuality. Have tissues ready before beginning to read the last chapter of a New York bestseller.
The virtual book discussions will begin Thursday, February 25th and continue weekly through Thursday, March 25th. Sessions will be held each Thursday via Zoom from 7:00-8:30PM CST. You may register now through February 19th by emailing Mary Fratto at maryfratto@gmail.com
Ignite Your Spirituality During Lent
Ignatian Spirituality is an integral part of Pope Francis's life. If you are interested in learning more about what guides Pope Francis's life, consider joining us for a presentation on the Ex Factors. The Ex Factors capture the essence of Ignatian Spirituality: Spiritual Exercises, Examen, and Experience (used in Ignatian contemplation). The Ex Factors will be offered virtually via zoom on March 3, 10, and 17 from 7-8:30 p.m. Each session stands on its own, so you may attend all three sessions or just one or two.
The Ex Factors are being offered by the Twin Cities Ignatian Associates whose lives are grounded in Ignatian Spirituality.
Register by February 26 by emailing Rose Doherty at rosedoherty44@gmail.com
The link for connecting to zoom will be sent to you before each session.